EGOISTKA or Martha´s Diary...
Sold: 0
Uploaded:
27.06.2017
Content: EGOISTKA text pdf epub.rar
790,73 kB
Description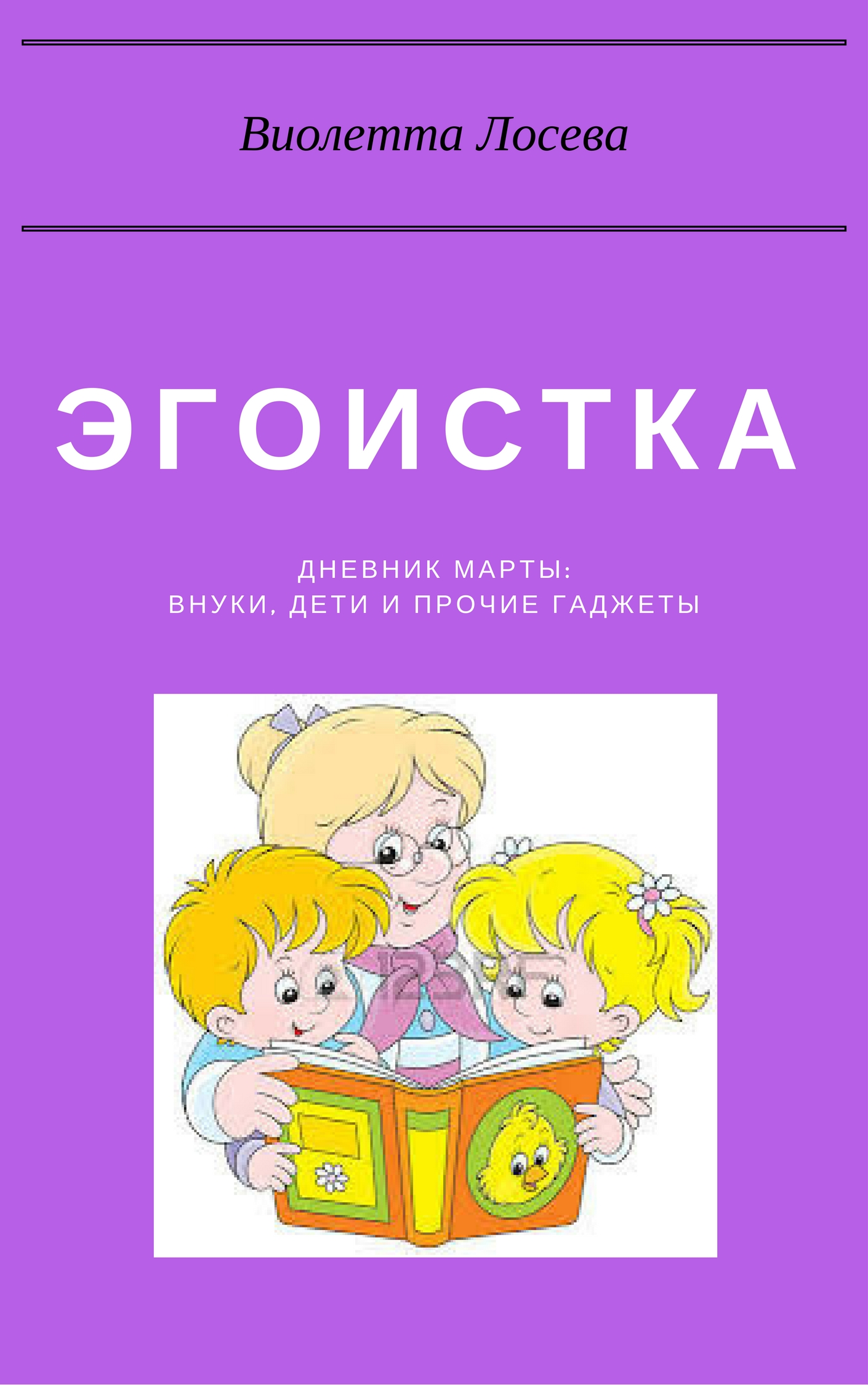 Everyone has their own happiness. And unhappiness, too. Martha thought this: "... Kirk is happy. Seaman, it seems, was at the height in all respects. A former husband gave her long-awaited chinchillas, if they were unwell from the first to the last. Yaroslav on the matinee was the best, and yes even this beast is happy. The professor doubled up and, after all, gave his vest to us in a suit. Still, there is something human about him. Those. Is not everything so bad? "Martha decided to so consoled herself, being, for some time now, on the side of the boys in all respects. Judging by how some girls behave in the sandbox, she concluded that they are very insidious, just think how to catch the boys in their networks ...
Additional information
Read the fragment:


Prologue

Earlier I thought that grandmothers are the same girls, only with a large "mileage".

After I met Martha, my opinion changed slightly.

What is this book about?

About the chicken leg of soup or the great love that overshadows everything?

About a woman who completely disappeared in her family, or about a "crazy" grandmother from generation X?

In order to better understand what will be discussed, let´s start with a small test "only for grandmothers."
Imagine that your little grandson says: "What if you, grandmother, die, and I have no one to consult with?". Choose the first thought that came to your mind after such a question.

Some grandmothers, after such a statement, think about whether it´s time to explain to the child that we are all mortal. Others forward this question to their mother or grandfather, while thinking in parallel "how did I grow old, probably." Still others are touched with tears in their eyes - ah, well, a statement!

And only Martha, first of all, heard the second part of the question.

He no longer has anyone to consult!

Ah, Martha, Martha ...

When they say that "everything depends on you in life only", do not believe it.
Not everything and not only ...

We become our grandmothers in addition to our desire.
Or rather, even so: nothing depends on us here.
We do not become grandmothers ourselves.
Grandmothers make us our children.

Yes, yes, yes, of course, I can hear the chorus of voices: you do not want to grow old-not old! Now there are such grandmothers that any girl in the waistband will be shut up! Grandma is a state of mind! And so on…

Guys, I´m not really about old women ...
And about grandmothers.
And these are different things.

Shortly speaking…
Dear children! When you give birth (yes, I was not mistaken, it is you giving birth, and not giving birth) to your children, remember that, by doing so, you make your mother a grandmother.
Remember this!

Diary of Martha
1

Well. We are going to the country with the whole cheerful company.

Here it would be necessary to write - hurray, how you want to get some fresh air. But ... the hand does not rise ...

In spite of exceptional erudition and a certain propensity for a healthy lifestyle, I am a typical savvy resident. And all these birds, the sea air and the gentle sun, together with the shish kebabs on the grass, for me are reduced to zero after the first pan, washed with cold water.

But I´m going. Because everyone wants. And, it is believed that this is useful.

We are driving the four of us.

So ... actors and performers ...
Kira is my "freshly divorced" daughter with a disgusting character (in my opinion), a model appearance (which she categorically does not recognize) and complete contempt for any conventions, such as respect for parents ...
Petya is my adored husband, professor and a charming bore.
Yaroslav - grandson, my happiness, my joy, the meaning of my life and the best boy in the world ...
Well, I ... Peaceful domestic creature ... I wanted to write - an animal, but I decided that it would be too much. The relatives consider that I can make a battlefield from any "level place", but I categorically disagree with this ... More details about me - later ...

Now - about the country.
Well ... We arrived and had a bite.
Well, nature does not please me, that´s all.
We used to sleep with Yarik on the second floor.

The dacha is small, but it´s a two-storey house. A subject of pride of the professor.
We climbed up with my sweet to the second floor and - let´s cuddle! Pobobnimalis, pictures with boats some admired, fell asleep "in a hug." Have slept well, the truth, have frozen a little. Whether it´s at home!
OK, enjoying nature.

We went downstairs: Petya shish kebabs, and Kirka blew us up: go, says, finally, at sea we go.

The dacha is with us, sort of like "on the sea," but not quite close. We have not walked on foot yet.
In order to counter copyright infringement and property rights, we ask you to immediately inform us at support@plati.market the fact of such violations and to provide us with reliable information confirming your copyrights or rights of ownership. Email must contain your contact information (name, phone number, etc.)